BBA PROGRAMME
The 3-year degree programme provides fundamental education in business and management principles. BBA programme at SIT emphasizes on the development of communication skills, quantitative reasoning, and analytical skill of students
PROGRAMME OBJECTIVES
Assist students in becoming more proficient in analysis and decision making.
Develop student's abilities to understand business concepts, terms, and theories
Develop students' understanding of business and the effects of globalization
Aims to provide hands on practical experience for various hardware/software environments to enable technological adaptation.
Enhance social interaction skills, communication skills, life skills, entrepreneurial skills and research skills which are necessary for career growth and for leading quality life.
Prepare students for jobs in the field of management, marketing, human resources & finance
SKILLS YOU WILL DEVELOP: BBA COURSE
Groomed into a Pleasing personality
Develop strategic thinking and planning abilities.
Have a global business orientation.
Become an effective problem solver and develop analytical skills.
CAREER DEVELOPMENT & PLACEMENT OPPORTUNITIES BBA COURSE
SIT offers a strong industry exposure-based teaching pedagogy. SIT has hosted over 250 companies across sectors like Banking & Financial, Retail, FMCG, Marketing, Wealth Management, Business Analytics, E-Commerce, Tourism & Hospitality & IT during its placement process. SIT's TPC (Training, Placement & Consultancy Cell) works with a very remarkable approach to foster the student growth. We see learning as an ongoing process and we make efforts towards delivering the same from the very first day of campus induction.
BBA CURRICULUM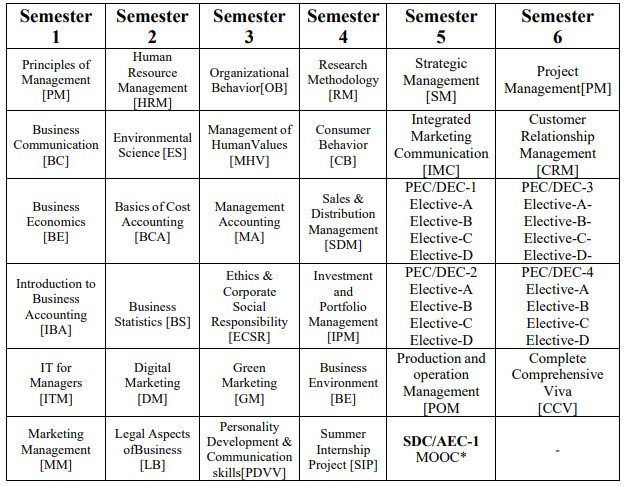 Eligibility criteria
Fee structure

Admission process
To book your seat by direct visit to college and register on our website by paying the fees. As per JUT a candidate can get provisional admission in BBA & BCA program by filling the form, submitting the documents and paying the fees online.
Admission Documents
Class 10th admit card, marksheet, passing certificate
Class 12th admit card, marksheet, passing certificate
Migration certificate
Category certificate (if applicable)
Aadhar card certificate