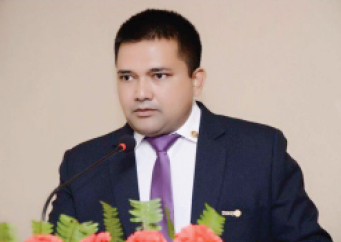 -Mr. Bijay Singh / Director
Subhash Institute os Technology
Subhash Teachers Training College (B.Ed, D.El.Ed.)
Subhash Public School
General Secretary of Private School, Jharkhand
Literacy Specialist in Rotary International
At the outset, I send my greeting to all the aspirants who aims to become an engineer and has the zeal within them to conquer any challenges coming their way in all aspects. We provide a complete package of educational services to our students with state of the art technology. when this vision of duty, aspiration and faith has become a reality, it is a proud moment for me and my team to impart high level of education to our fellow aspirants. Our education initiative also puts efforts to bring a change in the cultural, educational and socioeconomic background of the state and eventually benefitting in nation building in the near future.